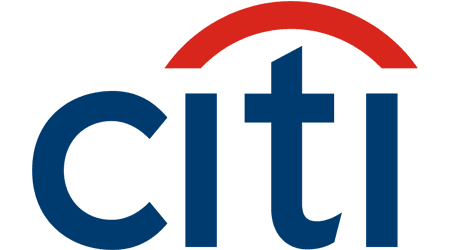 You can apply for the Citi Custom Cash℠ Card by doing the following.
Click Apply now.
Fill out the requested information and click Agree & submit.
What credit score do I need for the Citi Custom Cash℠ Card?
To qualify for the Citi Custom Cash℠ Card, you'll want to apply with a good to excellent credit score of 670 or higher.
Flexible rewards. The Citi Custom Cash℠ Card earns 5% back on your highest eligible spending category each billing cycle, on up to $500 that cycle. After meeting the cap you'll earn 1% back until the next billing cycle. This puts its total accelerated earnings on par with a rotating category card, but without the quarterly limitations. If you were worried about the complexities of a rotating category cash back card, the Citi Custom Cash℠ Card is your answer.
Rewards on everyday spending. The rewards categories offered on this card are strong, as they include most typical spending areas. Eligible categories are grocery stores, gas stations, restaurants, drugstores, live entertainment, home improvement stores and fitness clubs. It also includes select spending on the following categories: travel, transit and streaming services.
Signup bonus. The card's $200 bonus is higher than the average you'd find on a 5% cashback card, which usually sticks to the $100 to $150 range if they offer a bonus.
No annual fee. You won't pay an annual fee to use this credit card.
High penalty APR. Missing payments on this card can result in a hefty penalty APR of up to 29.99% variable.
Foreign transaction fees. This card isn't great for travelers abroad. You'll pay 3% on transactions made outside of the US.
Here are other similar 5% cash back credit cards to compare to help you find the best card that suits you.
As of June 2021, Citi is not accredited with the Better Business Bureau and earns an F rating from the organization. Of the 5,433 customer complaints, all have been resolved. Many complaints mention billing and collection issues. Note that this F rating refers to Citi's likelihood to interact with its customers, not the rating of the card or business itself.
Citi features a 1.4 out of 5 stars on Trustpilot as of June 2021. Customer complaints include difficulties transferring money and unexplained account closures. Again, this rating is based on customer interactions with Citi, not the card itself.
The Citi Custom Cash℠ Card is an excellent cashback card that takes a traditionally somewhat tricky to navigate 5% cash back system and makes it much simpler to use and maximize. Given the ease of use and big value, the Citi Custom Cash℠ Card is a new favorite at Finder and a cashback card that can easily fit into nearly any wallet.
Source link